KREIA Louisville KY Inspectors
KREIA Affiliate Members (Click Logo To Learn More)
KREIA Louisville KY Inspectors
KREIA Affiliate Members (Click Logo To Learn More)
AAA Professional Home Inspectors
Company Email:
Email hidden; Javascript is required.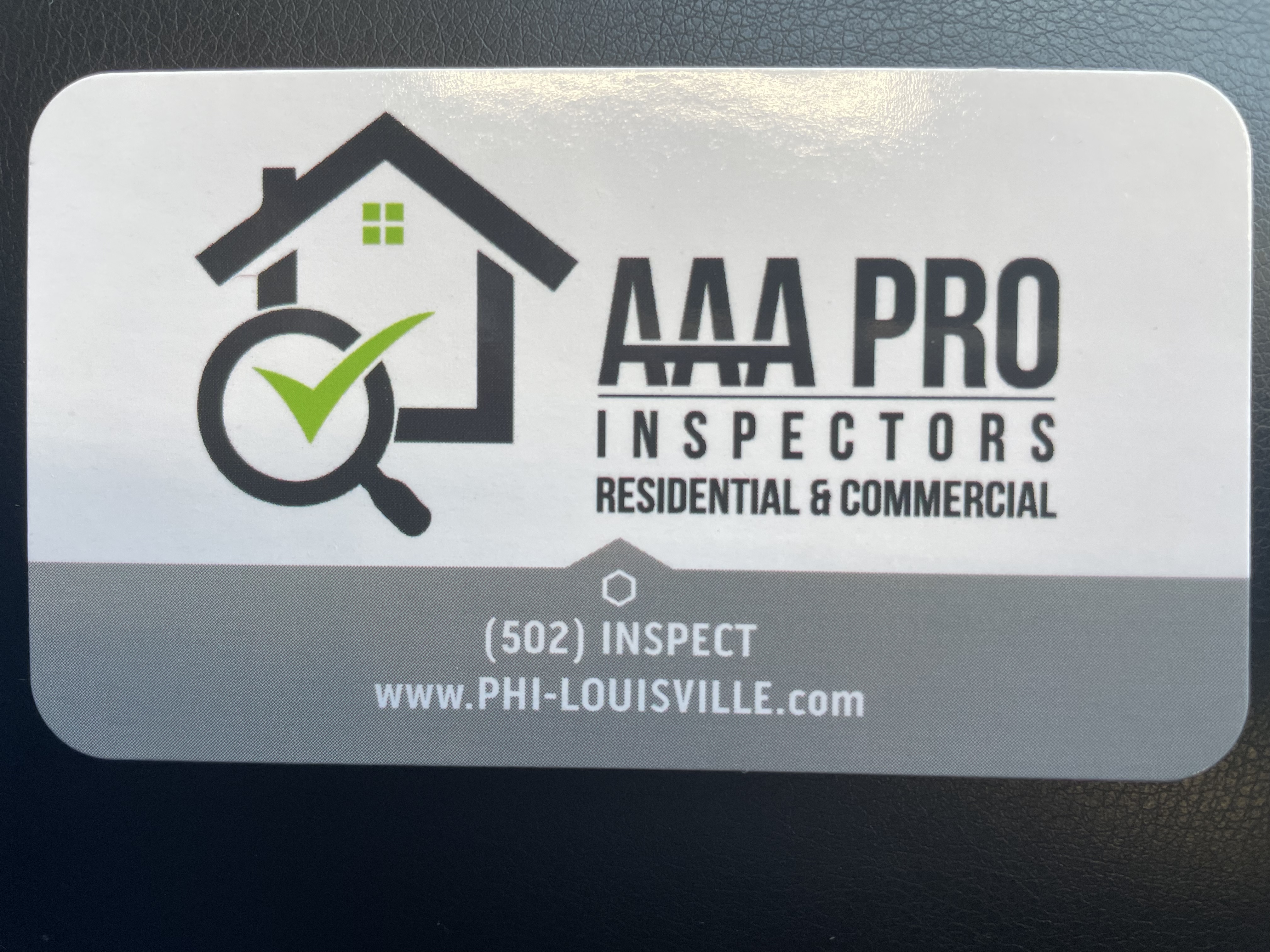 Welcome to AAA Professional Home Inspectors, a veteran-owned multi-inspector company offering both residential home inspections and commercial property inspections in Kentucky and Indiana.
Our team of professional, knowledgeable, and thorough home inspectors has 34 years of combined inspection experience, and we are proud to say that we've completed over 2,800 inspections for our happy clients.
Most of our services (depending on property size and inspector availability) are completed by two inspectors, making our findings all the more reliable and giving us the best opportunity possible for finding a home's defects.
We offer appointments Monday through Saturday (Sundays available with a $20 additional fee), so give us a call today to schedule yours! 502-467-7328
Services Offered
General Home Inspection
New Construction
FHA Inspection
Commercial Inspection
Sewer Scope
WDI Inspection
Radon Testing
Mold Inspection